A tribute to our much missed friend,
Madeline Darby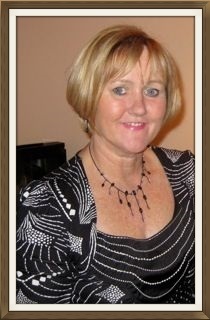 Below is Madeline working throughout Julianstown.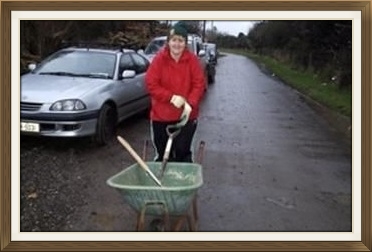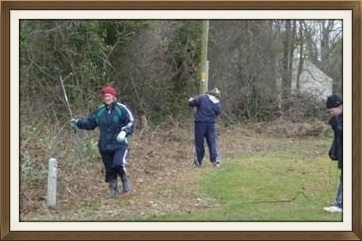 It is with an enormous sense of loss to us all here in Julianstown, when we learnt of the death of Madeline Darby of Rockbellew Julianstown.

Madeline was so very much a part of the community and was involved with the Julianstown Residents Association and Village Design Group, Whitecross National school's Parent's Association, Meals on Wheels and the church.

In her quiet way she achieved so much with her enthusiasm, energy and sense of fun. She motivated us all and she will be deeply missed in so very many ways.

For those who did not know Madeline, they may very well have seen her out and about working within the village often with her husband Donal and children Ciara and Mark.

Together with fork or litter picker she took a huge personal pride in Julianstown and it's appearance, helping to plant the Community Garden and various beds throughout the village.
All of us here at the JDCA felt very privileged to have worked with her and admired her as a person of tremendous courage, integrity, good humour and generosity. Even when faced with serious illness she continued to serve on the JDCA Committee, the Village Design Sub-group and the Parents Council of the school.
She was passionate about community and about Julianstown and she will be sadly and deeply missed by all her friends and neighbours in the village. We will all miss her kindness, generosity and good heart. The fun and friendship shared, her enthusiasm and common sense, a wonderful friend and neighbour.
Blessed be the light that guides her soul.
Stone bench in memory of Madeleine