PRIDE OF PLACE AWARDS NIGHT PRESENTED AND HOSTED BY MEATH COUNTY COUNCIL 2017
On Thursday 26th October Julianstown Tidy towns were invited to attend the Municipal Pride of Place Awards in the Conyngham Arms Hotel in Slane which is run by Meath County Council to encourage volunteers with the excellent work they carry out in the many villages and towns of Meath. It was an exciting night with more than 90 local groups represented there. I am delighted to tell that we started off the night with Julianstown winning the first prize of the night for its Youth Project. Jim O'Connor and the children from Ballygarth Manor wanted to help our declining bee population and planted a beautiful Wildflower Meadow in the Estate. They then planted Sunflowers all around the village! We have 97 bee species in Ireland: the honeybee, 20 species of bumblebee, and 76 species of solitary bee. Bees are the most important pollinator of crops and native plant species in Ireland. They are a key component of our wildlife and one of the busiest, least appreciated work forces we have. A study from the Department of the Environment found that bees are worth €53m a year to the economy. Food for thought!
Next up was the category small village and Julianstown won first for this! Well done all who helped make this possible! You have to admit the village does look very well all year round.
The Lime Kiln won first prize for its beautiful shop front and John and Jackie should be very proud of how the premises look to all the passersby. You may recall that the Judge for the National Tidy Towns was also enchanted by the premises. The gastro pub and shop looks stunning all year round!
You may wonder how Julianstown is so clean given all the traffic that goes through our village, well, it's mainly all down to Mary Logue and well deserved she won Volunteer of the Year. Thank you to every single volunteer; you are just wonderful and a credit to our lovely village. Thank you so much for the weeding, strimming, mowing the grass or helping out at our events for the village. Community is what matters and helping each other. Great night and well done again. Congratulations also to Sonairte on winning three awards, and Sevitt Hall for their housing estate!
Cathaoirleach Paddy Meade, Cllr. Eimear Ferguson, Cllr. Wayne Harding, Cllr. Stephen McKee, Cllr. Sharon Tolan, Cllr. Tom Kelly presenting Mary Logue with Volunteer of the Year Certificate .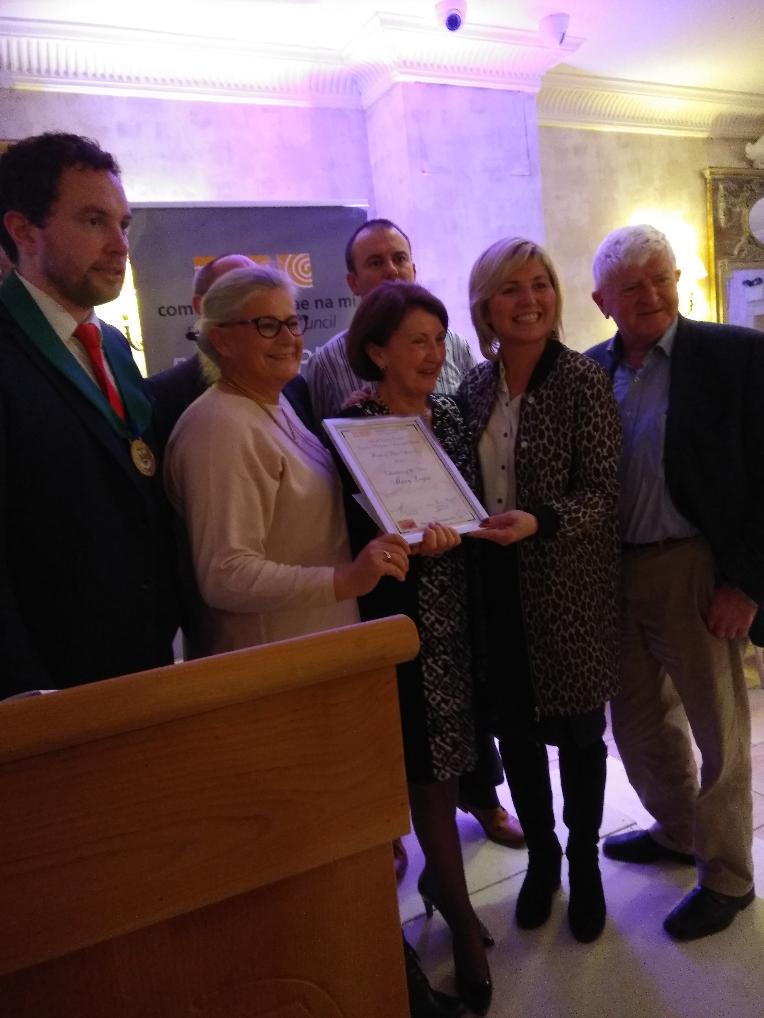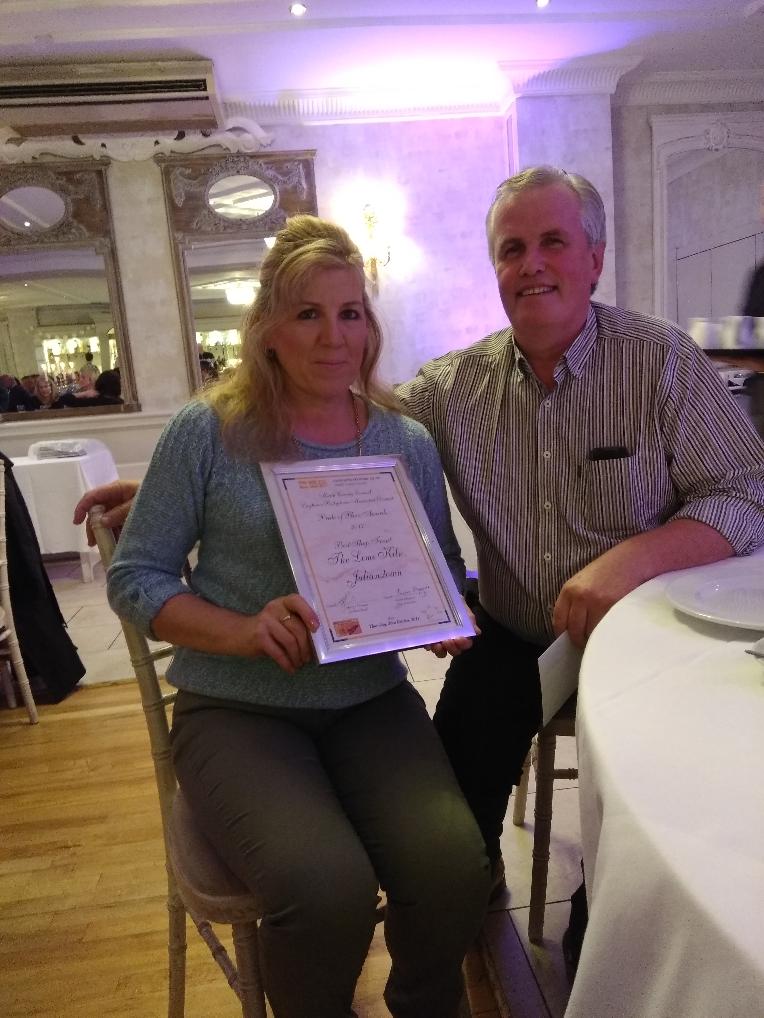 2017
Julianstown Tidy Towns
Anti Litter Initiative
1st Prize in Laytown/Bettystown Municipal Area
and Gold Medal Award
Pride of Place Municipal Awards
1st Prize for Best Approach Road
1st Prize Rural Heritage Award
1st Prize Best Youth Project
Pride of Place County Awards
1st Prize Best Approach Road
3rd Place Village Award
Julianstown did very well at this year`s Meath County Council Pride of Place awards
in Kells on Friday 10th October.
Winning a 3rd in Best Approach Road to the Village
2nd in the Small Village Category (C)
But a very special congratulation goes to Nianh Ui Loinsigh who was the winner of
a special award for "Volunteer of the year".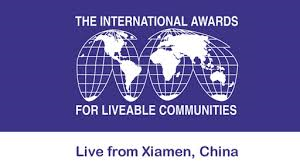 The International Awards for Liveable Communities
Category A Population Up to 20,000
Julianstown won SILVER in the LivCom Awards in Xiamen, China
Clare Burke, Jackie O`Shea, Niamh Ui Lionsigh and Alison Harvey representing Julianstown
Some moments of the event are filmed and worth to see
Visit LivCom 2013
# Copy this link and paste it into Google http://www.switchnewmedia.com/livcom2013/VOD/Julianstown_Community_Garden_Ireland_interview_Video_Archive.php

# In Video Archive you will find 3 videos with Julianstown Community Garden and Julianstown & District Community Association
# video No.73 Julianstown Community Garden Ireland interview
# video No.74 Julianstown Community Garden Julianstown and District Community Association Ireland Natural Projects (Winner - 3rd Category A (Silver)
# video No.75 Julianstown and District Community Association Ireland Category A

Xiamen, one of the most beautiful seaside cities in China. It is one of the most vibrant economies in China. As a vice-provincial city in Fujian Province and one of the first four Special Economic Zones in China, Xiamen was granted by the State Council local legislative power and independent planning status. Covering a land area of 1573.16 km2 and sea area of 390 km2 , Xiamen has a population of 3.53 million and is the ancestral home for a significant number of overseas Chinese as well as many living in Taiwan.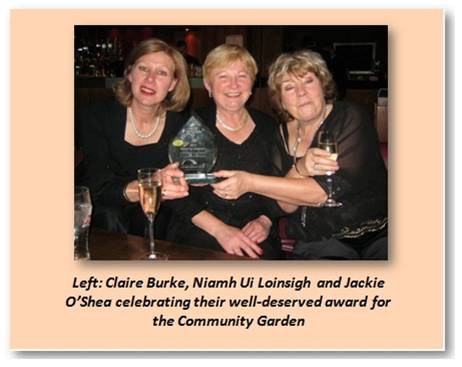 Julianstown is nominated to represent Ireland in
the 2013 LIVCOM International Awards.