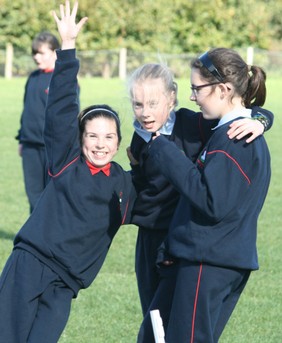 Parents, Grandparents, Great Grandparents from Julianstown this is a message for you from Whitecross N.S. Can you help?

This is just a short update on the school's European Erasmus Project which we are undertaking with 5 European Schools (in Norway, Bulgaria, Italy, Spain & Czech Republic) over two years from 2016-2018.
The title of our Project is Past Generations: New Innovations. The main aim of the project is to capture life in all the schools' local communities as it w
as as we adults, grandparents and ancestors lived it. Then share this information with the next generation; your children and their friends. We will then record in print, and other IT media, the results of our research. We already have quite a body of work, but I am sure there is more that you parents might be able to help us with:

Copies of old photographs relevant to past events, community, school etc.
Family trees.
Local stories or folk tales.
School Reports.
Old artifacts.
Old newspapers or books with local articles.
The List could go on.

Anything the children bring in will be either scanned or photographed and returned immediately. We will include it (if appropriate) in one aspect of the project. The main end product will be a booklet for use within the school to enhance all of our pupils' knowledge of their heritage and local history. You may also like to e mail the information directly to us at whitecrossns@gmail.com
Finally, we are hosting our European colleagues for 5 days from March 13th, 2018. The teachers will be staying in hotels, but we would hope that some parent/children will volunteer to host 10 children in groups of 2 or 3 at that time. (hosting expenses will be paid for children)

Happy Christmas to you all
Liam Burke
Principal